Casio's new G-Shock MTG-B2000 features a monocoque carbon case, launching end Nov
Casio's new G-Shock MTG-B2000 features a monocoque carbon case, launching end Nov
Note: This article was first published on 24 Nov 2020 and it's republished now because the watch goes on sale today.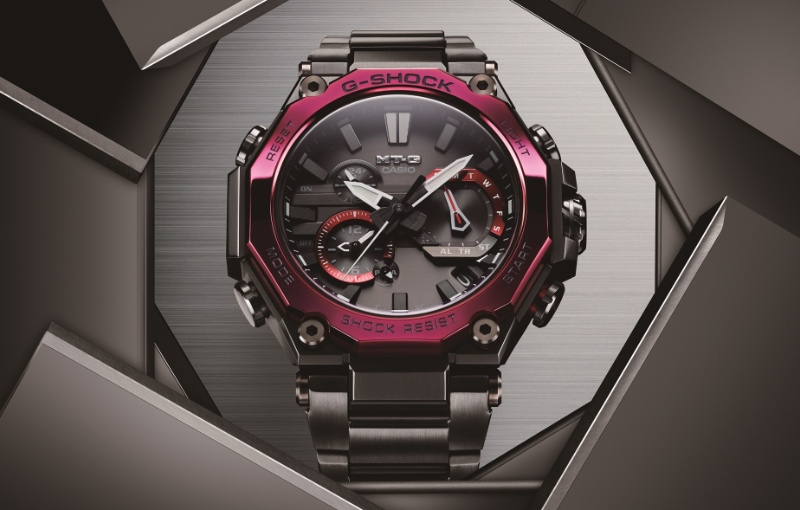 The successor to the wildly popular G-Shock MTG-B1000 is here and, no surprises, it's called the G-Shock MTG-B2000.
Like its predecessor, the MTG-B2000 is one of G-Shock's higher-end models. Some things that distinguish it from more regular G-Shocks including being made in Japan and featuring a metal construction.
The MTG-B2000's case features G-Shock's Dual Core Guard Structure, which combines earlier MTG's watches Metal Core Guard technology with the company's newest Carbon Core Guard structure.
That's a lot of technologies and structures but essentially it means it has a monocoque carbon fibre-reinforced case inside a metal frame. The crystal is sapphire.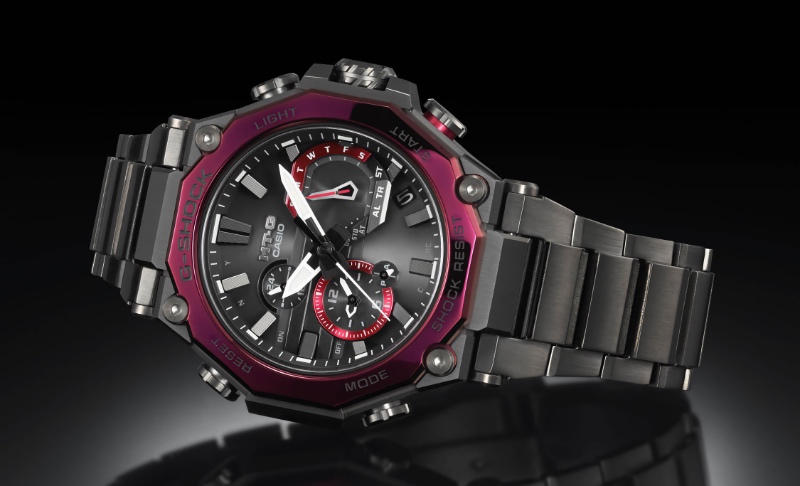 The MTG-B2000 features Triple G Resist which means its highly resistant to shock, centrifugal force, and vibrations. Water resistance is 200 metres.
The bezel is ion-plated to create its lustre and it has an octagonal design that's carried over from another popular G-Shock – the GA-2100. The case itself features Sallaz polishing and the crown is knurled for easy operation.
To reduce weight and increase weighing comfort, the metal bracelet is made with resin parts. This makes the MTG-B2000 about 15% lighter than older MTG-B1000 models with metal bracelets.
The MTG-B2000 has a wealth of functions and features including Multi Band 6 technology, Tough Solar, dual time indication, chronograph, alarms, and world time. To make it easy for users to control the watch, the watch can connect to mobile devices using the G-Shock Connected app. It can also sync to an atomic reference time through the app so it never runs fast or slow.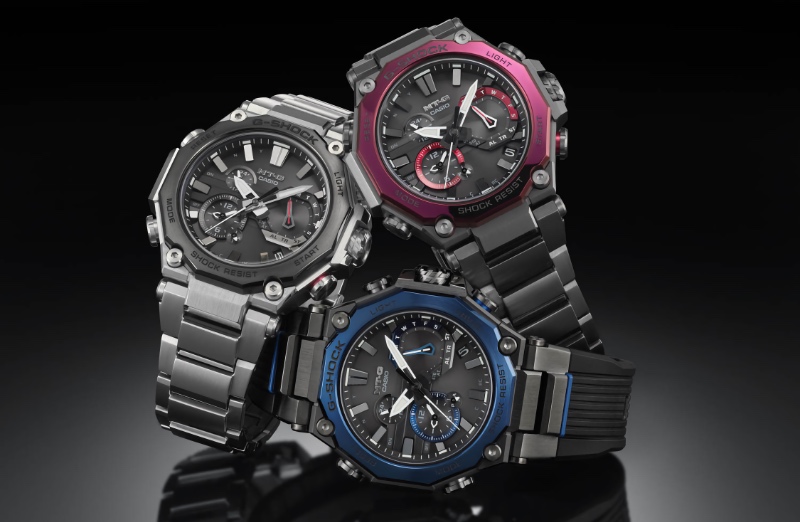 The MTG-B2000 will be available by the end of November and it will come in three variants. Prices will start at S$1,399.
G-Shock MTG-B2000 models

| Model | Bezel colour | Band | Price |
| --- | --- | --- | --- |
| MTG-B2000B | Blue | Rubber (soft urethane) | S$1,399 |
| MTG-B2000D | Black | Metal | S$1,499 |
| MTG-B2000BD | Red | Metal | S$1,539 |